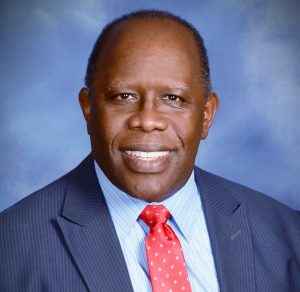 Rev. Everton (Tony) Robinson has worked over 40 years in church leadership as a minister, elder, worship leader and steward and has shared the principles of wisdom through his work with various church-based organizations. In addition, he has mentored a variety of spiritual leaders and has conducted marriage enrichment programs that have been instrumental in saving many marriages.
In his mid-20s, Rev. Robinson began to study the Bible earnestly and became fascinated with the concept of wisdom. He embraced wisdom, and decided to make it a way of life for himself, his wife, and his future children. With the encouragement of his wife, Judith Jones-Robinson, he compiled the 50 principles presented in this book.
Mr. Robinson is currently an Ordained Elder in the African Methodist Episcopal Church; an Investment Advisor with FIT Planning Group; an entrepreneur in the E-Commerce business; a songwriter, and a family man. He resides with his family in Buena Park, California.